Click to call and get a FREE quote today!
Rockhampton Fencing Experts
With all the innovations to residential and industrial properties in Rockhampton, one structure still holds the style and functionality preferred by many: fences. Having visually appealing and quality fencing around your property is not just an added style because it is also a convenient safety and security solution. 
At Rockhampton Fencing Experts, we are committed to delivering top-notch residential and commercial fences no matter where you are in the city. With our years of rendering top-quality fencing service, we are established as one of the most trusted fencing contractors in Rockhampton. 
We can extend an array of fencing services, including colorbond fencing, timber fencing, pool fencing, aluminium fencing, and glass pool fencing.  Many property owners put their trust and confidence in us because we ensure great communication with our clients, great service, quality workmanship, and budget-friendly rates. 
Our master tradespeople have years of training and experience building all types of fences and gates in Rockhampton. Apart from fence installation, we also do our best to share our extensive knowledge on maintaining these structures with our customers so that they can last them for years to come. 
If you have plans to erect or repair fences for your residential or commercial property in Rockhampton, search no further because, at Rockhampton Fencing, we can be your one-stop shop when it comes to your various fencing needs. 
Talk with our reliable, trained staff today by using the hotline and email we have provided below to further discuss what fencing services and solutions we can render to you. Besides that, you can also grab a free quote and estimate once you arrange an initial consultation with us. 
Call us at (07) 4800 0050...or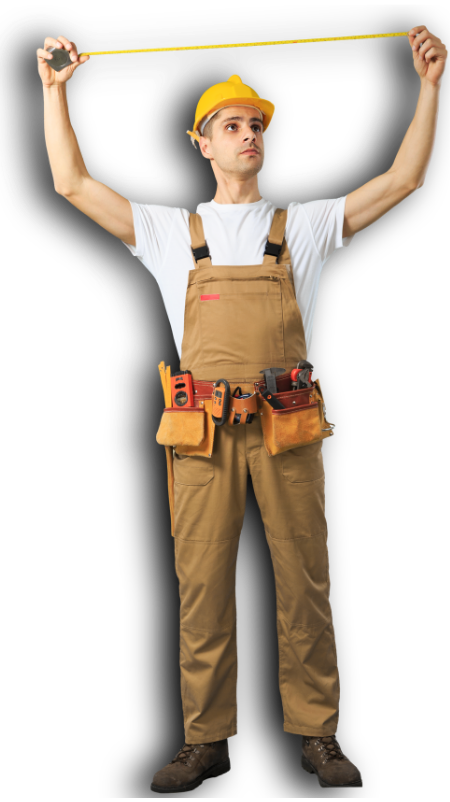 Rockhampton Fencing Experts Services
At Rockhampton Fencing Experts, we provide a variety of top quality fencing solutions. We can are specialised fence installers of different heights, sizes, and materials including glass, aluminium, timber, and colorbond. Check out our list of services below. 
Colorbond® Fencing in Rockhampton

If you've been looking for a way to increase security and privacy without spending too much money, then Rockhampton Fencing is the right fit. They offer an affordable option in durable colorbond fencing that has proved extremely popular because it's more sustainable than other options out there. It offers protection from intruders while being kinder to your wallet and our environment – all at once!
Having a cost-effective and functional investment for your property is one of the most practical decisions you can make for it to last you for years to come. Colorbond fences are becoming a sought-after option by many residential and commercial establishment owners in Rockhampton because of their durability and minimalist style. They can be an artfully crafted enclosure that can instantly increase the curb appeal of your land.
If you have plans to erect a new fence for your property, colorbond fences are surely a choice worth considering. At Rockhampton Fencing, we offer aesthetic colorbond fences, which are manufactured according to the highest standards. They can elevate the security and privacy of your property without troublesome regular maintenance or replacement.
For those thinking if colorbond fencing is suited for your property, have a quick look at some of the advantages it can give you: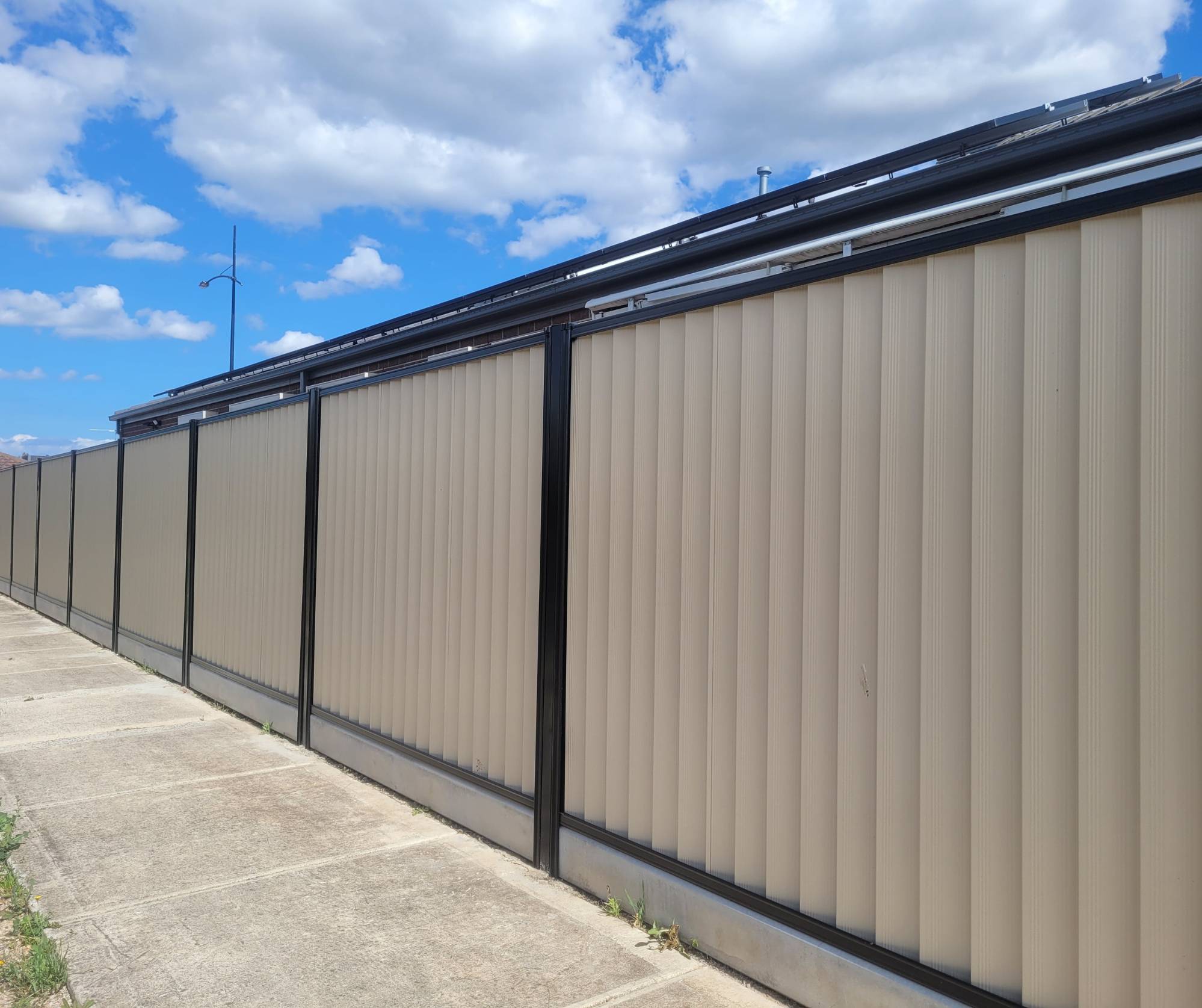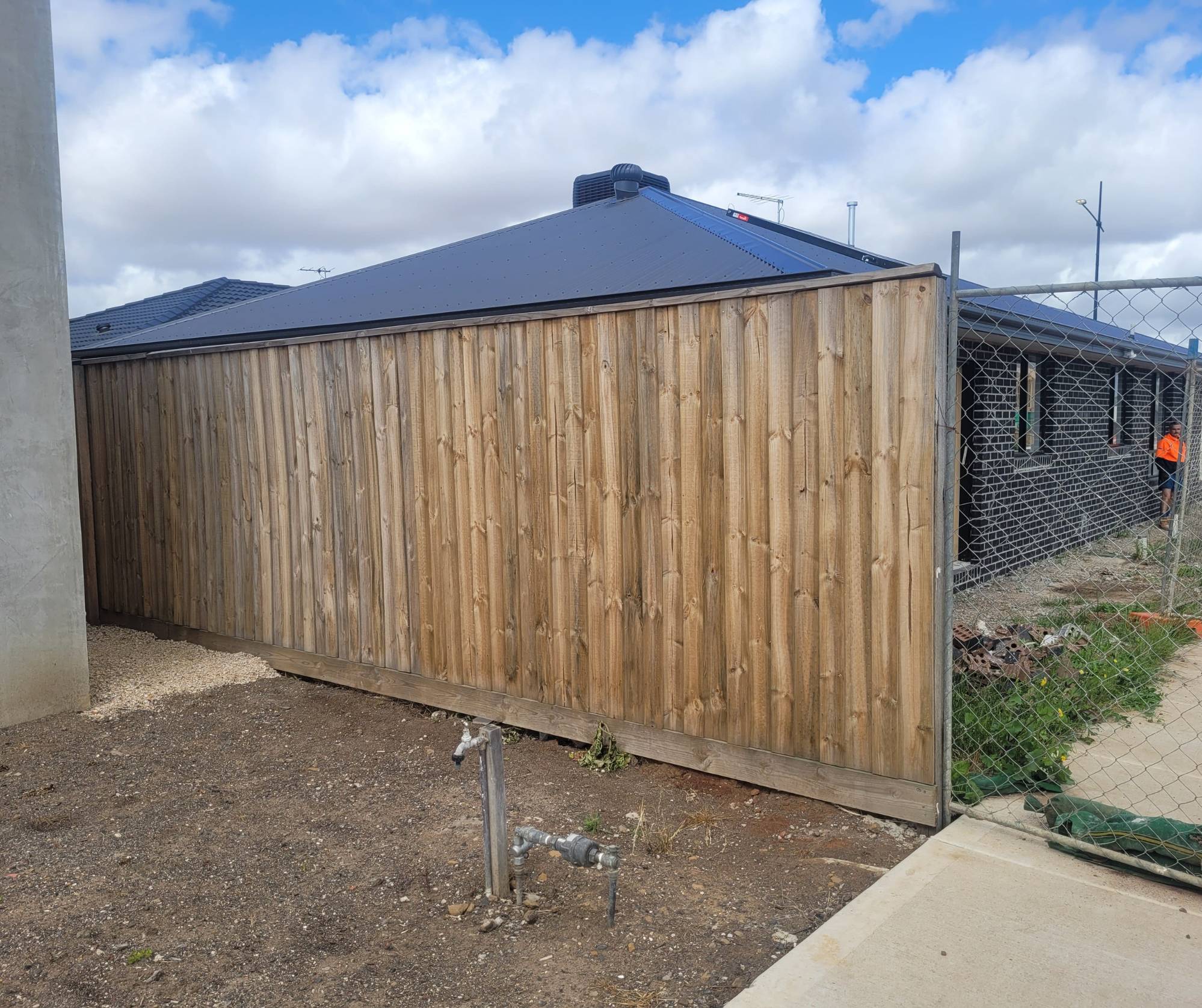 Timber Fencing in Rockhampton
You may not think of timber as a top-quality fencing option, but it's actually one that has been around for centuries and stands the test of time. Timber is naturally beautiful and durable–a well-built fence can resist Australia's harsh weather conditions. In order to make sure your choice will last you long enough, be sure to invest in pressure-treated wood; this process makes them go even longer!
At Rockhampton Fencing Experts, we offer plenty of material alternatives when it comes to fences, but one choice that will never run out of style is timber fencing. Whether it is for flooring or fencing, timber is still a classic material choice for many property owners in Rockhampton. Due to its warm and natural appeal, many people are choosing it for their homes.
For those living in a rural setting or who want to achieve a nature-inspired aesthetic, timber fencing can be a great choice for your surroundings because it can seamlessly blend into it. If you are still unsure about what fencing type to utilize for your property, but you require a durable, budget-friendly, and attractive choice, you can never go wrong with timber fencing.
To give an insight as to what you can get out of timber fences, here are the benefits our dependable team can extend to you:
Aluminium Fencing in Rockhampton
Aluminium fencing is not just a safe, low-maintenance option but it's also one of the most durable and long-lasting. The material does not rot when exposed to water because aluminium fences are made from non-ferrous metal that has excellent corrosion resistance properties. Instead of having to worry about the wood being damaged by insects or other pests like termites over time, you can enjoy knowing your fence will last for years without any problems!
For any property refurbishment project, research and planning are a must. Our professional team greatly recommends taking your time in thinking about your specifications and preferences. Do not fret because we can assist you along the way, especially if you are still hedging your bets as to what fencing materials to use for your property. 
Aluminium fences are becoming one of the popular choices for many property owners in Rockhampton because of their appearance that mirrors that of wrought iron and its durability that is at par with steel. If you are one of those clients who prefer to try out aluminium fencing, take a look at some of the advantages we can offer you for the best service with this type of fencing: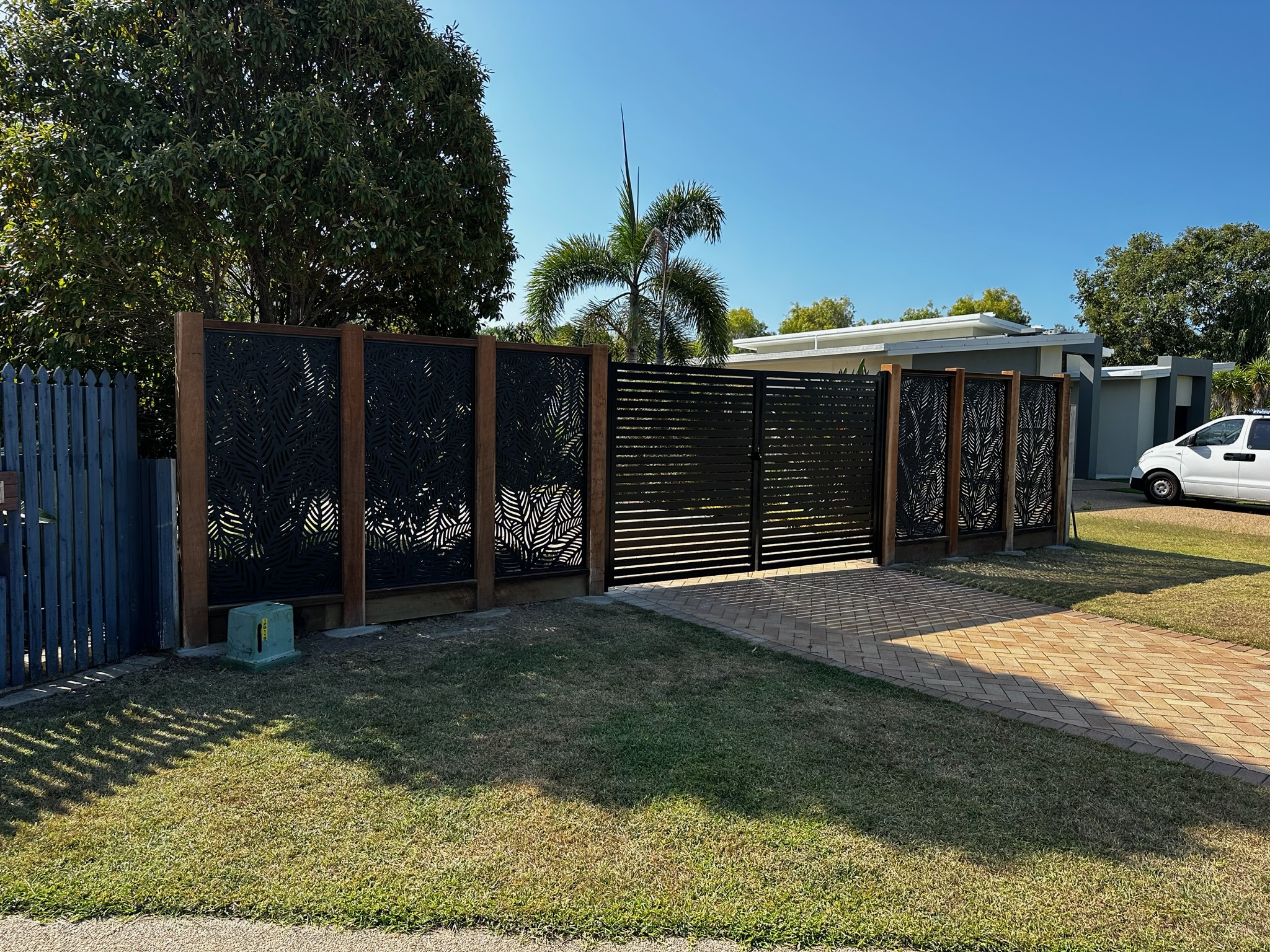 The team over at Rockhampton Fencing have done an amazing job with glass pool fencing. We tried working with other companies but it was too complicated! These guys know their stuff!
I gave the guys a call - they arrived the next day for a quote. Went through with the job, was all finished in about four weeks. Too easy, thank you lads!
We wanted a quote for a colorbond fence installation in our backyard. The guys came in for a quote and started working as soon as the materials came in. Quick and easy. Thanks team!
Glass Pool Fencing in Rockhampton
Glass pool fences are the perfect solution for homeowners with active kids. They have minimal gaps, which means that children won't be able to climb over them and endanger themselves on high ledges or other parts of your property. Glass also offers a clear view of what is happening outside without any obstructions – giving you peace of mind in addition to safety!
If you want a luxurious and classy accent for your pool, glass pool fencing can be your best choice. Many hotel and resort owners in Rockhampton are choosing this type of fencing because it is a facet that can instantly boost the appeal of their pool area.
At Rockhampton Fencing Experts, we always take into consideration the size of the surroundings of your pool so that we can find various options on how we can maximize and increase its usability.
We can let you choose from numerous glass pool fencing design options so you can find the best one that will suit the aesthetic and functionality of your space. If you are all set on having a glass pool fence, discover some of the benefits that come with it:
Pool Fencing in Rockhampton

In Australia, there is a strict law that requires pool fencing in your swimming pool area. Penalties can be given if you don't abide by the law; therefore it's a crucial fence installation to put some form of protection for swimmers and children who may enter this space without supervision.
Swimming and other games and activities in your pool are a really enjoyable pastime, especially during summertime, but safety is still paramount. Pool fencing is a must, especially if you want your time in the pool as safe as possible.
At Rockhampton Fencing Experts, apart from the numerous designs and finishes we offer, there is one crucial aspect of why we deliver superior pool fencing: security. We like our clients to have peace of mind that everyone can stay safe while having a fun time in the pool.
Our dependable team greatly recommends having a pool fence built for those who have plans on getting a pool for their property, or maybe you are moving into a home where a pool has already been installed. Choose from our wide variety of pool fencing designs and take advantage of what it can offer you. Check out its benefits below:
Custom Made and Tailor Fitted Fencing Solutions
With our wide range of fencing and gate products, Rockhampton Fencing Experts can ensure that your property is properly secured. We take all the necessary requirements into account to guarantee a perfect fitting fence or gate for any home!
We at Rockhampton Fencing Experts offer an extensive selection in both fences and gates so we are certain you will find something appropriate for your fencing needs. With large amounts of customization options available such as colours, styles, sizing etc., it's easy to get exactly what you want without having anything too flashy on display.
We also offer a variety of top quality fencing options, including lattice and pool fences. A Steel or Aluminium Plinth is also an excellent alternative to Limestone or Brick retaining walls for those looking for cost-effective solutions!
True Professionalism with Rockhampton Fencing
The Rockhampton Fencing Experts Approach
Our competent tradespeople are all licensed and insured because we always aim to extend not only excellent results but also safe and secured services. We have substantial training and experience in the field of fencing to keep our customers satisfied and happy with our craftsmanship. Besides that, we also check and abide by the codes and laws required by the community because we like you to have a stress-free and convenient project with us. 
As a local fencing contractor in Rockhampton, we have extensive knowledge and experience with the city's terrain better than others. We are a locally based service provider near you, so we can easily respond to your fencing needs.
You can schedule an appointment with our trained staff at your most convenient time. Feel free to contact us through the hotline and email we have provided so we can talk about your fencing specifications.
At Rockhampton Fencing, we can even go beyond your expectations because we want our customers to be satisfied with our outstanding outputs and services. With our years of expertise in fencing in Rockhampton, we have dealt with different fencing issues and requirements, so you can be assured that we can handle them for you whatever your specifications and preferences are. 
When it comes to extending services and materials to our customers, we do not settle for mediocrity. We always see to it that we retain a keen eye and attention to the details and requirements for the fencing job. Our skilled and dependable tradespeople have years of apprenticeship and experience to ensure that we can deliver all the fencing solutions you need in one place.
Rockhampton Fencing Experts is committed to producing premium-grade, powder-coated aluminium products that are tailor-made to suit your fencing needs in Central Queensland. We manufacture your products so they can be done by a team of specialised fence installers to design exactly how you want them!
We have various fences for different situations: security fencing or safety fence panels provide the best protection against intrusion while providing shade from direct sunlight during hot days; if privacy matters more than anything else, we also offer louvred secure gates as well as an extensive range of lattice styles – straight lines or decorative curves – and many more!
We can create a fence that will suit any need from domestic fencing to industrial property development! We have an extensive range of fences, gates and accessories so we are sure there is something for everyone. No matter how big or small the job is at Rockhampton Fencing Experts, our goal has been since day one to exceed your expectations on quality, timeliness, service and price. From plain old home security with safety-secured swimming pools or more added privacy in commercial buildings – No project's too large or too small for us!
We can also cater to large-scale projects by collaborating with other fencing providers like Cranbourne Fencing and Hervey Bay Fencing
If you're looking for a one-stop solution to all of your home, property and family's security needs then look no further than Rockhampton Fencing Experts. We've got everything from new fences that add value as well as provide privacy and protection (to help both inside the house or out) to custom gates tailored specifically at protecting those living on-premises. The fence is an obvious choice when it comes to keeping intruders off private property but we can also offer options like automatic driveway gate openers, keyless entry systems with remote control access points … With so many advanced features available our team will be happy to sit down with you and go through some ideas about what might work best for your unique situation!
Most frequent questions and answers
Yes, we can instantly offer you a free fencing quotes. Make sure to book a date for the consultation so we can talk about the fencing project as soon as you want.
At Rockhampton Fencing, we are a specialised fence installers of various materials such as colorbond fences, timber fences, aluminium fences, pool fences, and glass door fences.
There are different rules and regulations that have to be considered before proceeding with the fencing project. To determine how high we can build your fence, we will have to check with the local council first.